How to create animated marketing videos for business
Nowadays every business needs a video, but not all of them know how to make one. Not by far!
Did you know that only 6% of U.S. based small Business use YouTube? In fact, only 61% of Enterprise Business do.
That's actually good news for you! Less competition…
To make a marketing video for your business is not that complicated if you have the right tools.
I have found that VideoMaker FX is really easy to use and it will create awesome professional videos that you can use in your own business or sell to clients.
You don't even have to have video marketing skills! VideoMaker FX has the templates laid out in the right order so it will have the right flow.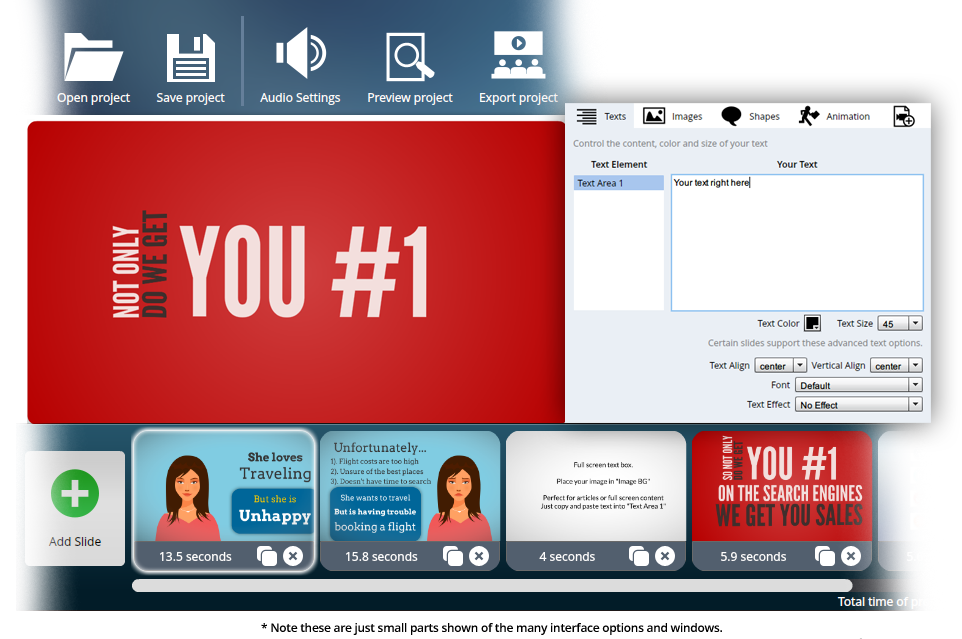 Pros and cons
Pros
VideoMaker FX will let you create several types of videos easily wit pre-made templates.
Animated character videos
Whiteboard videos
Lower thirds
Explainer videos
Kinetic Type Videos
Sales letters
Presentations
Slideshows
Logo opener
etc.
You can create unlimited videos with no restrictions and you have resell rights so you can monetize your videos however you like.
You will get 240+ scenes and 20 music tracks.
You can look at all the features here.
Cons
This is a video creation software that uses templates to quickly build great looking videos without much technical background. The customization options are therefore limited.
You can't move text or images around and you can't change the animations. You can only change text and change some of the images or backgrounds.
But neither to say, this software is of great value for you regardless if you are using it to create videos for yourself or for a customer.
I think Peter Roszak has made a great product for anybody to use and I think it is a bargain.
Professional videos for only $67! That's crazy! Especially when you consider that you can resell those videos for at least $500 a piece.
That's what I call ROI!
Check out their preview video to find out what VideoMaker FX can do for you.
Pro tip
Google the businesses in your town. How many have videos on their homepage? Not many… Videos are great for converting visitors into customers.
Jump over to YouTube and search for business in your area. Do they have videos already? Are they good? If they have a YouTube account and have lame videos, you have an opportunity.
They know that they should market themselves on YouTube but don't have the skills to make good videos. You do! Easy peasy!
Make a general demo video in a niche that you like. Plumbers, travel agencies, accountants, photographers etc.
Make a spreadsheet of potential businesses/clients and find the phone number to the CEO.
Call them up and introduce yourself. Tell them what you can do for them. Talk about the value of an animated video on their homepage, facebook page, youtube channel. Animated videos are interesting to watch and often gets liked and shared. Leave the price out the first time if possible, or at least wait until the end of the conversation.
If they turn you down you can offer them a free video if they would refer you to someone that they think would benefit from your service.
Happy hunting!
Super Pro Tip
Boost your YouTube videos and make them show up on Google!
This is a ninja tactic.
Check out my other post about how to do this.
This way you can rank a client (or your own) video on local searches in Google. This can be very profitable!
Now, go get yourself a copy of VideoMakerFX and start making profits!